Regular price
1.800,00 DKK
Regular price
Sale price
1.800,00 DKK
Unit price
per
Sale
Sold out
Share
"Salad Days" er en betegnelse for de dage i dit liv, hvor sprudlende glæde og naivitet gør dig flyvende. Traditionelt sker der flest af de her dage i dit ungdomsliv, hvor alt opleves for første gang - den første store kærlighed, vilde morgenfester og lange rejser ud i verden. Jeg synes dog først at jeg kan forstå glæden i en ren, bekymringsfri dag som jeg er blevet ældre. Denne halskæde minder mig om at huske at tage min plads i verden og hylde friheden i at være menneske også selvom livet ikke former sig som man havde tænkt. Der er masser af "Salad Days" to come. 
Halskæden er udført med lækker tekstur på begge sider, som minder om havet - sand eller bare livets op- og nedture. Kæden er en 40 cm. Veneziakæde, som du dog sagtens kan bestille i andre længder ved at sende en mail. Der er en del vægt i dette sølvsmykke, som falder flot langs kravebenet. Sølvet er belagt med en holdbar forgyldning som ved slid vil skabe en attraktiv kontrast i smykket. 
An iconic Zoëga piece - the salad days amulet. Salad Days is a term used to describe ones most joyful and naive times. Usually these occur when you're younger, but I like to think that Salad Days can be in fact other days in your mature life. Made in sterling silver in Copenhagen and with a 40 cm. Venezia chain. If you desire another chain length then please get in touch. 
View full details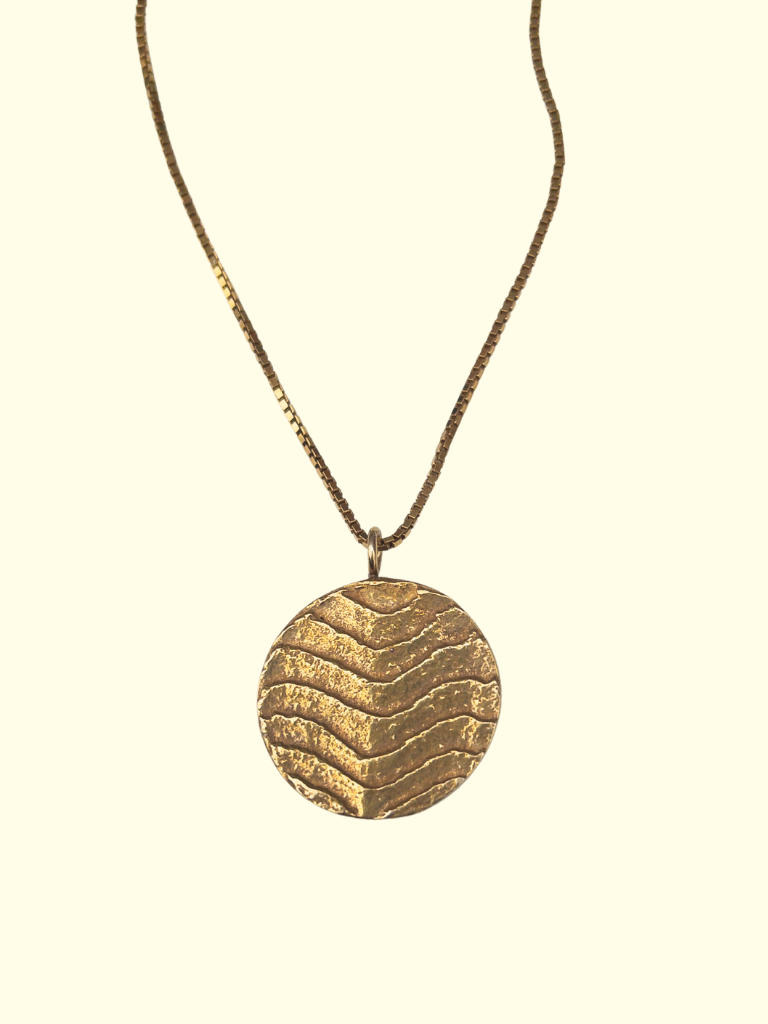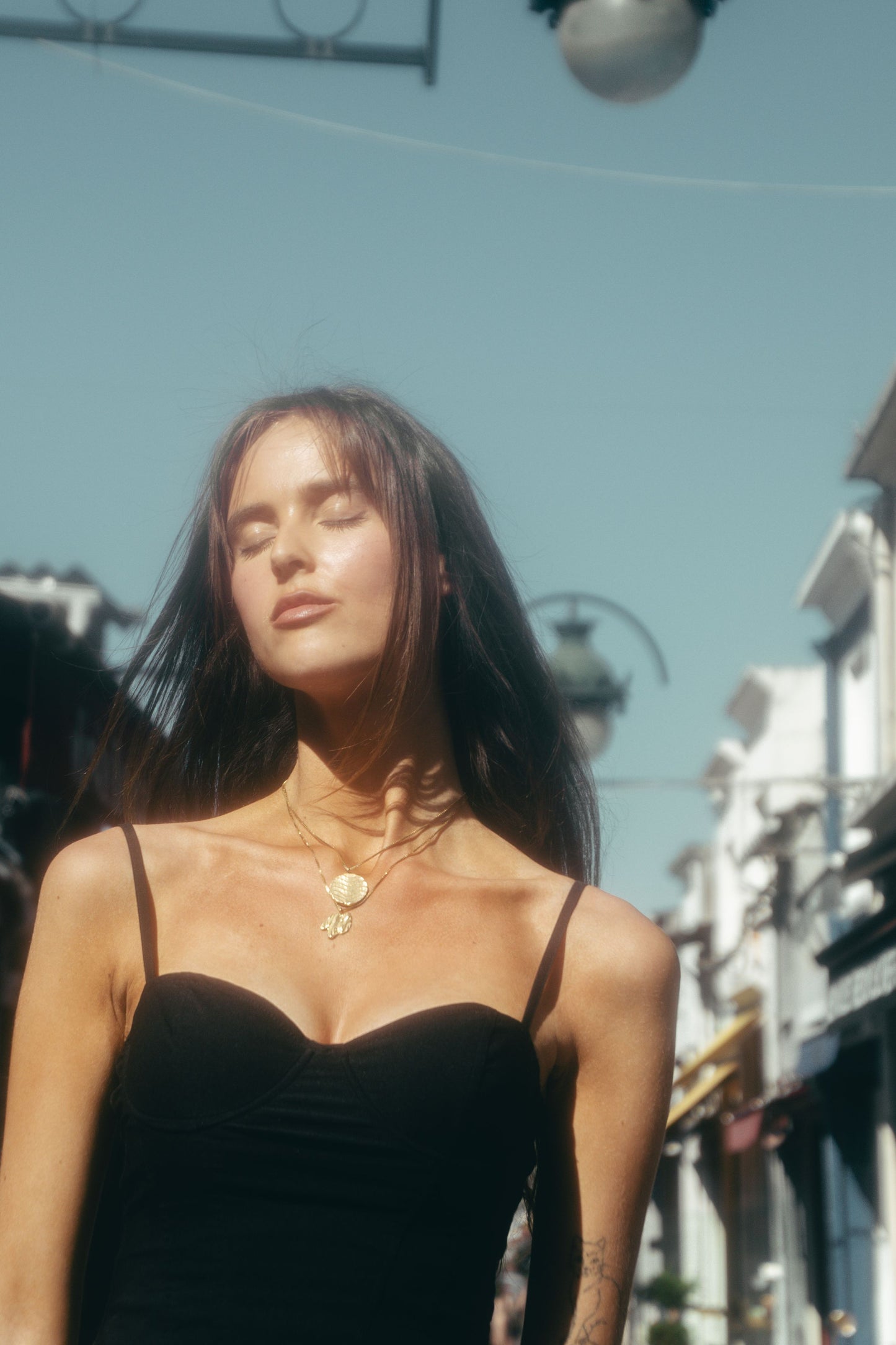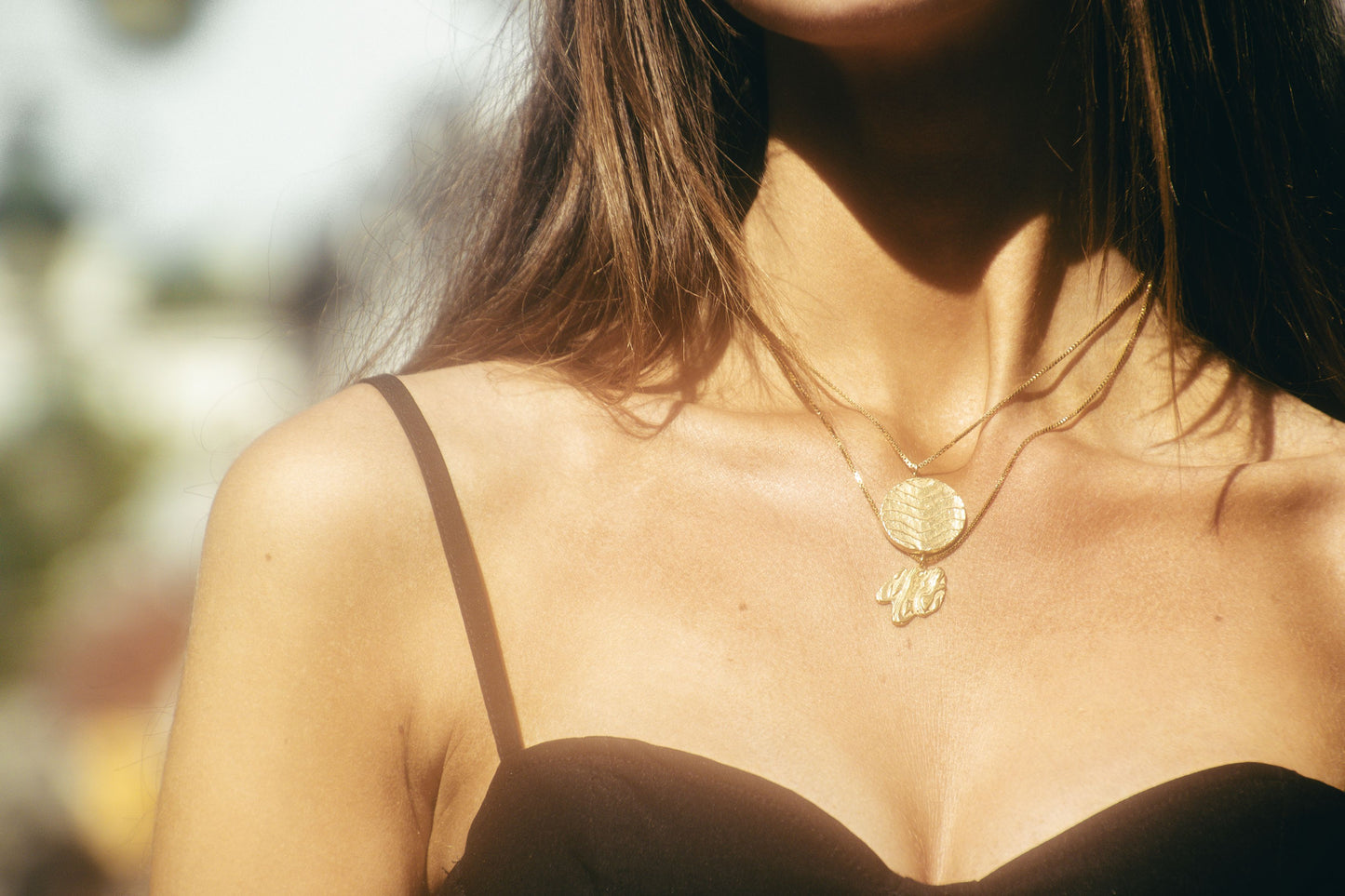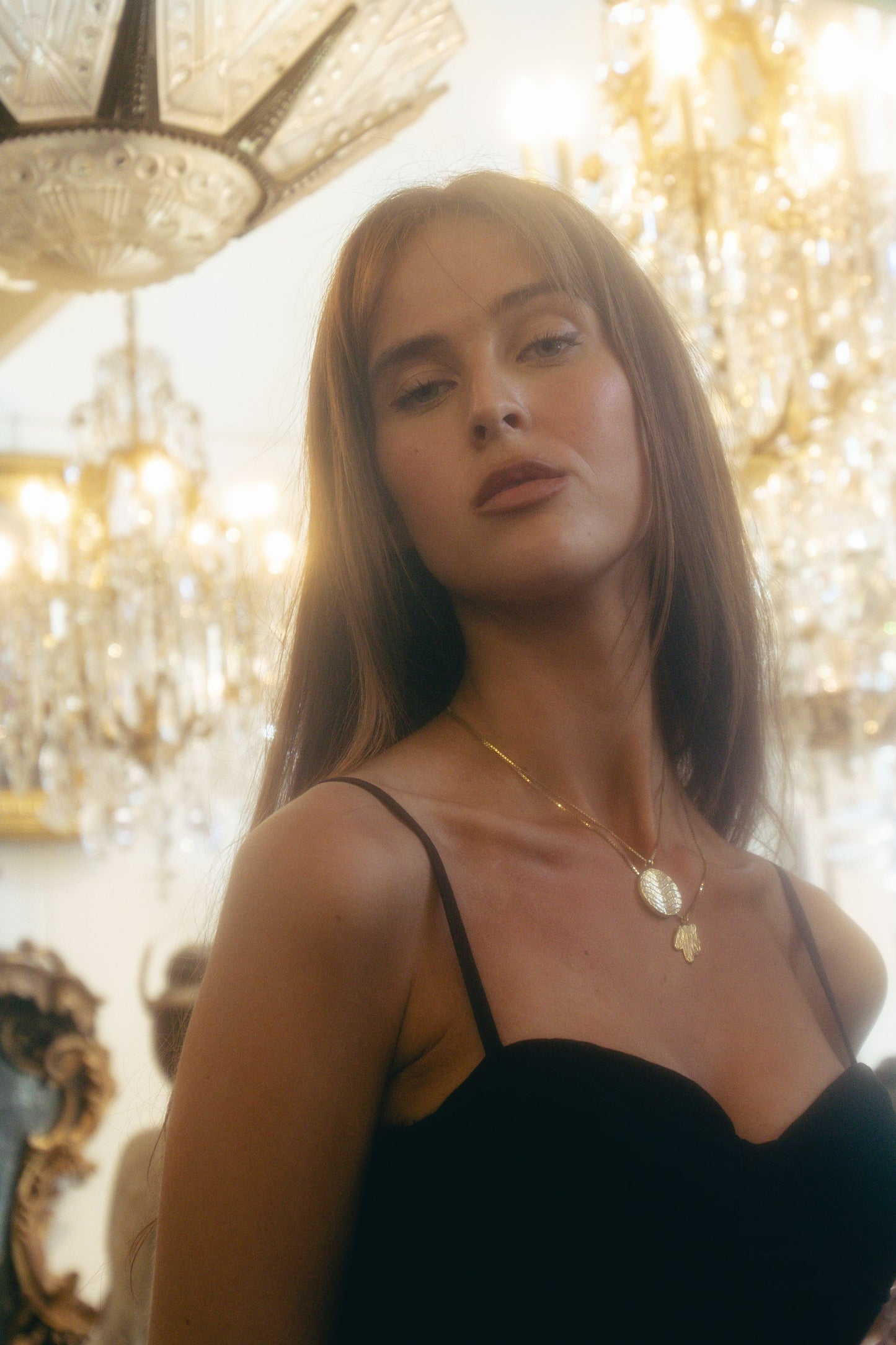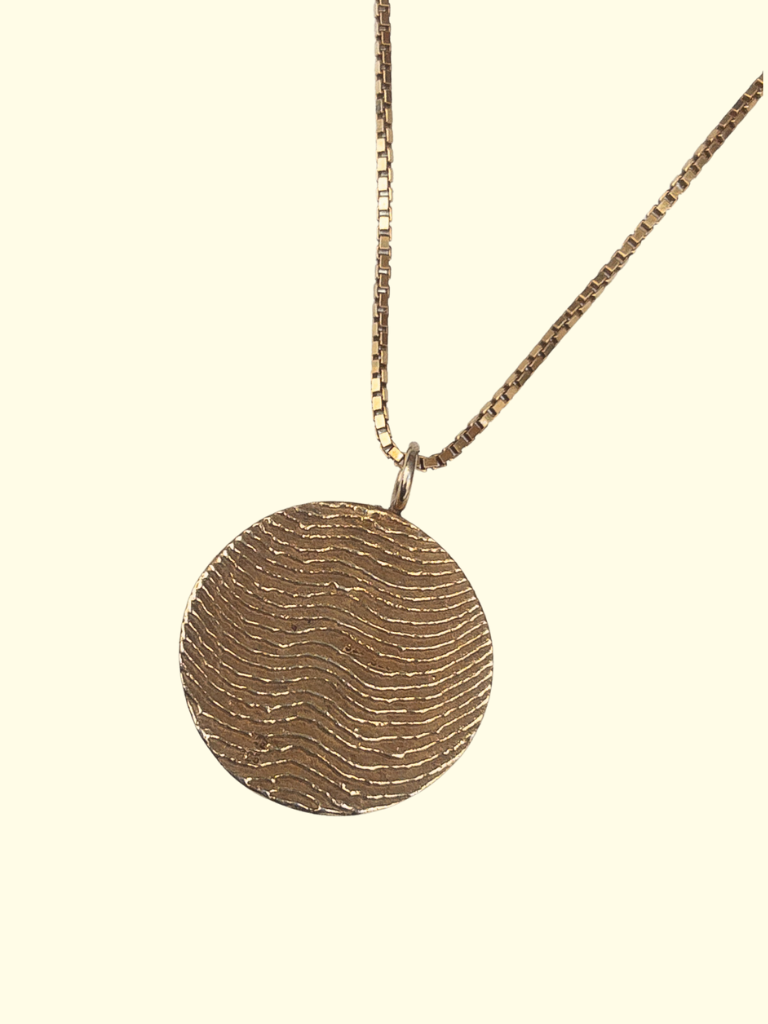 Dit smykkes sendes med DAO
35,- for fragt til pakkeshop / 40,- for direkte hjemmelevering

Gratis afhentning på Islands Brygge